Experiencing a 2-0 defeat from EG, and then facing a similar outcome against EDward Gaming, was a tough blow for Valorant's most accomplished and prize-winning organization.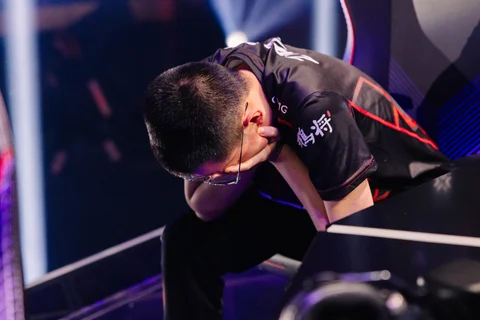 LOUD has been eliminated! The runner-ups from the 2022 Masters Reykjavík fell short today against EG, losing 2-0 in a stylish manner.

EDward Gaming Dominates LOUD with a Spectacular Performance
Every valorant tournament up till now has had a 2nd place curse

Reykjavik - fnatic -> didn't attend Berlin
Berlin - envy -> didn't get group stage champs
Berlin - Gambit -> Gambit dropped due to war
Reykjavik - loud -> out in group stage
Copenhagen - prx -> out in GS champs

— who? (@Jugalll11) June 18, 2023
Elimination games in the lower bracket can be as stressful as the finals because there's a lot at stake. LOUD secured the top spot in the VCT Americas League, which gave them the advantage of starting in the Upper Brackets for this year's Masters in Tokyo. However, as we can see, that advantage didn't help them at all.
Before this tournament, a Chinese team had not won a SINGLE MATCH at an international tournament.

They've now beaten a team of Masters winners and the World Champions (and T1).

This story is amazing, and it's not even finished yet pic.twitter.com/NdGwHmcOtg

— Commend (@CommendYT) June 18, 2023
Their first match was against another "EG" team, and here's how the games unfolded:
Map: Fracture - LOUD 7 : 13 Evil Geniuses

Map: Ascent - LOUD 5 : 13 Evil Geniuses
Decider: Lotus - //
The notable similarity in both games was that the opposing team played similarly to LOUD when they were at their best during their championship-winning run in 2022. They showed great creativity, aggression, and unstoppable gameplay.
We learnt last year that nobody is better than Loud and today that is still true. #VALORANTMasters pic.twitter.com/sDDd5kKg71

— Tombizz UA (@Tombizz) June 18, 2023
Here's how their match against the "other EG team" went:
Map: Lotus - LOUD 6 : 13 EDward Gaming

Map: Fracture - LOUD 10 : 13 EDward Gaming
Decider: Blind - //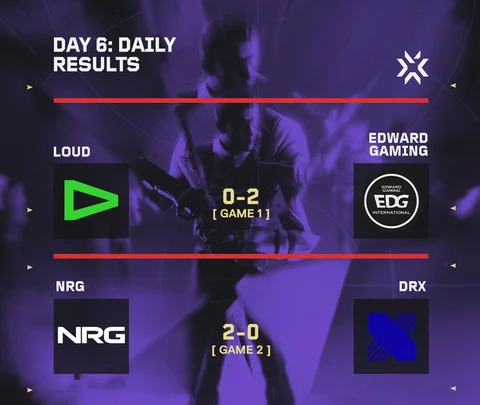 The most impressive highlight of this match was Kangkang (ZmjjKK)'s outstanding performance. He accumulated a total of 39 kills and scored the first kill in 9 rounds. EDward played with an intensity that made it seem like their lives depended on this game. They didn't give LOUD any breathing space on both maps. Fans are already getting excited about the Chinese team, and we're confident that the crowd will go wild in their next match against the losing side of Team Liquid versus Evil Geniuses.
I'm getting ready to learn Chinese

— NRG FNS (@FNS) June 18, 2023
Everybody is talking about Diablo IV, but you've never played any Diablo game and are not sure if you should try? We think you should!

This article contains affiliate links which are marked with [shopping symbol]. These links can provide a small commission for us under certain conditions. This never affects the products price for you.