The time has come! Sinatraa returns to competitive Valorant, and we will see him in action next week at the VCT NA Challengers Last Chance Qualifier. The roster in which he will perform looks super exciting, so let's check iut out!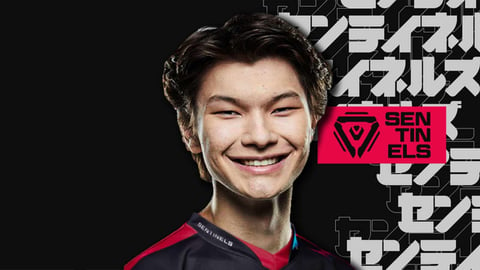 In case you don't know, Jay "Sinatraa" Wong is an ex-Overwatch pro player who promised to be one of the biggest stars in Riot Games' tactical shooter. However, he faced a six-month ban that was caused by sexual abuse allegations made by his ex-girlfriend. Today we know that the allegations were likely false, but it is worth mentioning that the reason why Sinatraa got banned was not the allegations but the fact that "he hasn't fully cooperated with the law authorities".
So yeah, he was replaced in a Sentinels roster by TenZ, and while he was suspended, he streamed Valorant and further developed his career (just not on the VCT scene). Still, last year, Sinatraa announced that he would be back on the competitive scene at some point, and many people thought that he would replace one of the Sentinels players for VCT 2023 franchising. Well, that didn't happen, but he is still back, and we will see him in action in just a couple of days!
Sinatraa Is Back in Competitive Valorant
Sinatraa will compete in a VCT Challengers NA Last Chance Qualifier in a pretty amazing roster with the top players and streamers from the American scene.
Untamable Beasts - PROD @Marved6 @sinatraa @dizzy @zombs pic.twitter.com/yAcJu3QGIr

— PROD (@ProdCM_) January 11, 2023
That is correct, Sinatraa, zombs, Marved, Prod, and dizzy will fight for a spot in the secondary NA VCT League. Even though it all looks super good on paper, remember that there will be a total of 256 North American teams competing, and they have to finish in a Top 2 spot to qualify for the league; so yeah, not an easy task. Actually, not at all.
Still, what do these guys have to lose? At the end of the day, pretty much all of them are into content creation, so even if they won't make it, that still will be a lot of content! But if they will make it, which can obviously happen because all of these players are quite decent at the game, they will obviously benefit from this. And that's even more content!
Do you believe in this whole Untamable Beast roster? Join our Discord and share your opinion on our Valorant channel! Moreover, if you feel lost in this whole VCT 2023 format, here you have a video that will explain it all for you:
More Valorant articles: